SECURE YOUR HOME & BUSINESS WITH
BURGLAR ALARMS
VIDEO SYSTEMS
HOME AUTOMATION
ACCESS CONTROL
OUR MOBILE APP!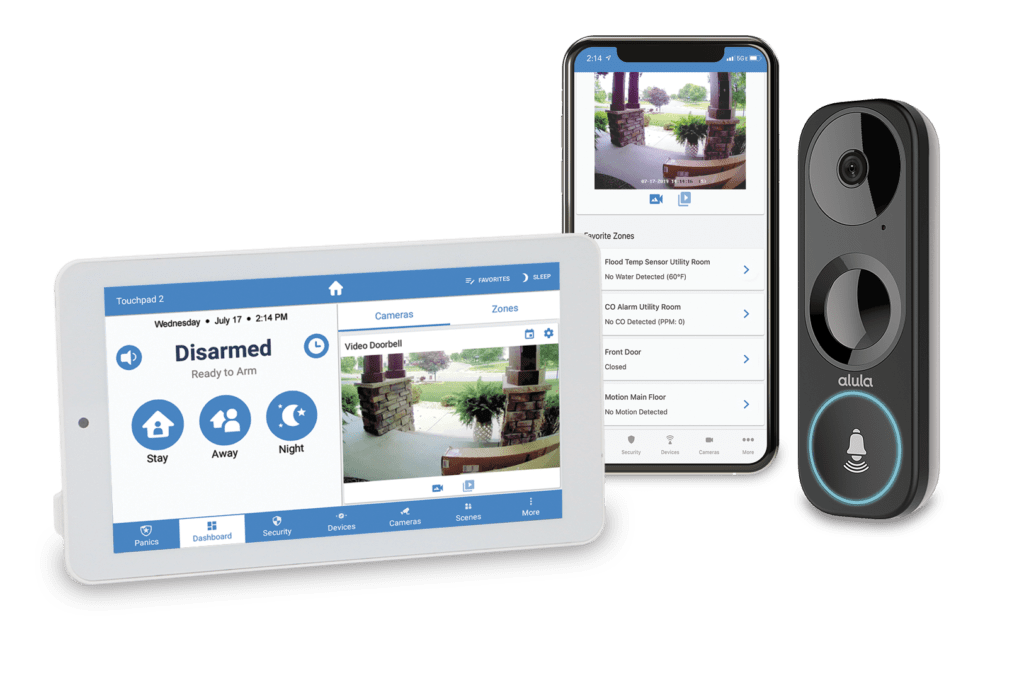 With over 30 years of experience in home and business security, we at Brooks Security & Electronics LLC proactively create a secure environment for our customers at the workplace and at home. We believe you deserve to Experience the Ultimate Peace of Mind.
THE SECURITY & AUTOMATION OPTIONS ARE ENDLESS, TAKE A LOOK AROUND THE HOUSE AND CLICK ON THE ICONS TO LEARN MORE! 
"My home is 75 miles away from my cottage, therefore, I cannot keep watch over it from that far away. The Brooks Security alarm system that monitors the cottage truly gives "the ultimate peace of mind". I keep the cottage heat at 45 degrees throughout the winter, and one of the big "pluses" of the security system is the "low heat" sensor. Finally, the Brooks Security staff are wonderful to work with, and I trust them completely."
"When we moved back to Michigan & purchased a home, we decided to have a security system. Mr. Brooks looked at our property & gave us a quote. Although his quote was not the lowest we decided to do business with Brooks Security. Without a doubt we made the right decision. Not only are they professionals, the service we receive is always top notch. We highly recommend Brooks Security."
"I cannot say enough positive things about Brooks Security. My family has utilized their services for over a decade. Unfortunately, our summer home in Idlewild, Michigan was broken into this year on Christmas night! Brooks Security quickly dispatched the police, and the culprit was caught. We were 4 hours away, with no-one and no way to secure our home after the door was kicked in. Mr. Brooks drove to the home, secured our kicked-in door for us, and he even faced-timed with me so that I could see the damage and asses if anything was missing."